In this last post of the workshop, I will mix a little of the personal and professional as I ponder the three different kinds of empathy and how they might apply to the cooperative community within the context of the sixth cooperative principle: "cooperation among cooperatives."
I grew up on a farm in Iowa where diversity meant there were both Irish Catholics and German Catholics. While today there are a significant number of Hispanic and Latinx people in the community, when I grew up the only person of color that I can remember was a foster child who was Black in our little school system. For our community, our family was relatively open-minded. Dad had been drafted to serve in Korea and became acquainted with a truly diverse set of men in his two years in the Army. He had good things, and some racist things, to say about his experience. It took me awhile to sort that out, but at the end of the day Dad had a pretty fierce sense of fairness. Mom was a social-justice-oriented Catholic, and while her heart was in the right place, she simply had not had the opportunity to really experience other races or cultures and thus could not transfer that knowledge to her kids.
So, when I went to college at the University of Northern Iowa a week after my high school graduation, there was plenty of room for growth in racial empathy. Two Black men who took the time to listen to me and to offer me their experience helped me take my first steps toward greater understanding. I recall one late-night heated conversation discussing affirmative action. This was the summer of 1989 and the issue was indeed a hot one in the country. I took the position that everyone should be treated the same, so no one should be preferred over another based on race. My fellow student who was Black and who grew up in the Bronx, described to me how disinvestment, discrimination, and unconscious bias put Black people at such a great disadvantage that to be "fair", there needed to be tactics to make it possible for black people to at least have a chance for good positions. That made sense to me. While I did not spend that much more time with him that summer, I think he provided me cognitive empathy. In that same summer, I became closer friends with Jim, a young Black man from Waterloo, Iowa. He was funny, smart, and liked to play poker. Along with three or four other dorm mates, we got to be friends over late nights of card games and 18-year-old bantering. I don't remember any deep conversations with Jim, but I do remember that he was a good guy that I liked a related to. I suspect this friendship was one of the first instances toward emotional empathy as when racial issues arose in my life in the future, I now had a point of reference of a person of color in my circle.
Fast forward through many friendships with people of color and international students in my seven years of post-secondary schooling – including some very close friends and roommates – and I deepened both my cognitive and emotional empathy. But compassionate empathy is harder.
I would like to think that I approached this last type of empathy during my service at the U.S. Department of Agriculture and at the White House as I worked on minority farmer litigation and rural community economic development issues. I certainly deepened by cognitive empathy as I now had access and more sophistication with the data that showed the deep racial inequities across the country. I also furthered my emotional empathy with a new set of colleagues who were people of color. As fellow political appointees working for our first Black president, we were quick to gain a level of trust so that I had an opportunity to engage in conversation where that I could get a better sense of how discrimination and inequity played out in their lives. I think the most impactful thing, however, was the opportunity to spend time in the communities – in the Black communities in the Southeast, Hispanic communities at the Southwest border, communities in Indian Country, and the marginalized White people in Central Appalachia. In the same era, I was also visiting relatively wealthy communities in other parts of the country. The experience made me sad, frustrated, and angry. It certainly deepened my resolve to do what I could to provide greater opportunities to these seemingly forgotten rural places. And it so happened that I had a few levers at my hands where I could prioritize programs and resources toward persistent poverty counties, which were overwhelmingly over represented by majority/minority counties.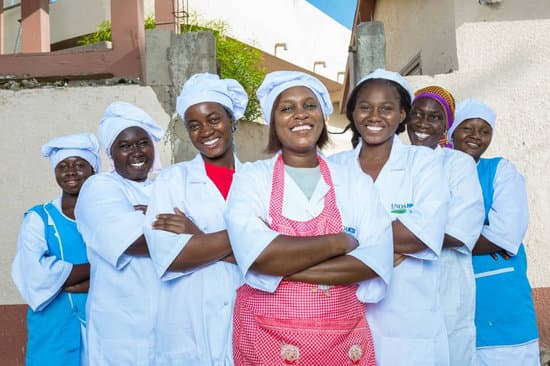 I am a believer in the power of empathy and enrollment. The question today how to utilize these tactics to advance my own growth, promote the cooperative business model, and advance the goals of creating a truly better world for all? On a personal level, one way I get to cultivate empathy at NCBA CLUSA (at least before COVID) is to visit some of our international projects in places like Uganda, Senegal, and El Salvador. In the realm of shared ownership, there is truly nothing more inspiring than being with leaders who are establishing a cooperative in what appears to me to be the harshest of circumstances. They are doing it for their families and their communities in the most concrete ways. Through significant cultural and language barriers, I can still clearly recognize these men and women because they are the same problem solvers and doers I know in the U.S. – whether farmers or gig economy workers – who bring their entire set of cognitive and emotional skills to establishing a cooperative. I also have a chance to talk to many of the emerging leaders in the cooperative community who are bringing a new generation of energy to the cooperative movement – as has happened in so many prior generations. This continual churn of the new within the established is certainly part of the secret sauce of the cooperative movement.
Given where I sit today, one of the more impactful things I can do is to present opportunities for increased empathy for established leaders of the cooperative community. I have done this in some ways in the past, for example by taking the Boards of NCBA CLUSA and the International Cooperative Association to a Civil Rights Pilgrimage in Birmingham and Selma, Alabama. We also create space in our Board conversations for sharing across the sectors, as well as bringing in outside speakers to lend different perspectives. We hold an annual conference (this year it is virtual and terrifically affordable [please join us!]) that brings together the big tent of the cooperative community. Yet there is certainly opportunity to be more strategic about these efforts to bridge different parts of the cooperative community. To make the change today's economic and societal challenges demand, the broader cooperative community needs a deeper understanding of the lived experience of the marginalized and emerging facets of the cooperative movement.
I also want to invite the new and emerging set of cooperative leaders to cultivate greater empathy with other leaders in the cooperative community. The drivers of a mature cooperative and how it serves their members are different than drivers of a new cooperative. For example, as cooperatives grow and enter new markets, the internal and external forces change. When starting out, many times the greatest challenge to a co-op is accessing capital and professional talent. As the co-op scales, increases its impact for members, and establishes itself in the market, the greater challenge might be cultivating a participatory and informed membership. By understanding these different motivations and challenges, we as a cooperative community might be better able to empathize and enroll each other in our common mission.
The sixth cooperative principle is "Cooperation among cooperatives." As described in the International Cooperative Alliance Guidance Notes to the principles:
This 6th Principle is a practical expression of the co-operative value of solidarity. It is a principle that differentiates co-operatives from other forms of business enterprise, some of which may share the values of co-operatives without commitment to our Values and Principles. Commitment to co-operation among co-operatives is the hallmark of co-operative business enterprise. Why? Because it is the clearest expression of our common desire to create a better, more sustainable and equitable economic future for all humanity.
With this group of leaders, thinkers, and doers that are part of the Shared Ownership Workshop, I hope to explore strategies to increase the empathy and enrollment of the broader cooperative community. I seek this for a small and a big reason: the small reason is because it will help me do my job of promoting the cooperative business model; the big reason is that I truly believe that this convergence of the cooperative community is necessary for co-ops to make the impact needed to create a more just and equitable world.